Bio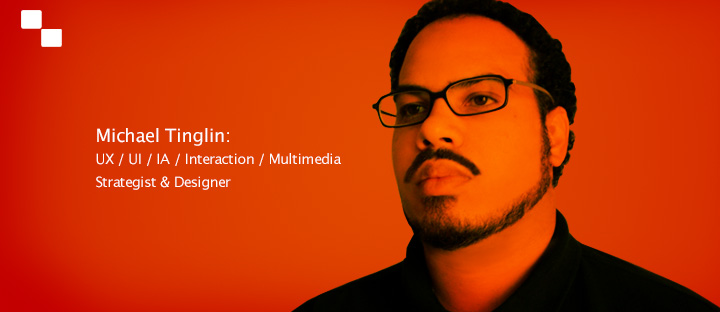 Background
UX / UI / IA / IXD / User Experience / User Interface /Information Architect / Interaction Designer / Multimedia Strategist, Designer & Manager for over 10 years. I specialize in e-commerce, luxury retail, app design, mobile, mobile commerce, travel, marketing, finance, entertainment, medical, & education solutions. I have worked in Agile, Scrum, Lean & Waterfall environments. I have also consulted with organizations of various sizes from startups to cities/municiplaities and Fortune 50 companies on various projects.
Core skills sets in: web, mobile, video, audio & emerging technologies.
I am a trained Social Scientist holding an Interdisciplinary degree in Anthropology, Psychology, Sociology, Philosophy, and History. My education and experience in the social sciences has given me a unique perspective on human user interaction principles, global consumer trends, and how to best utilize technology and user centered / data driven design to achieve the maximum effectiveness in attaining project goals and conversion irrespective of medium or platform.
Specialties: WEB: UX/UI/IA/CMS/Mobile/Wearable Tech/Visual Design/Wireframing, User/Stakeholder Interviews, Personas, Storyboarding, Prototyping, Usability Testing.
UX/UI for Neiman Marcus' Bergdorf Goodman iPhone App. Sketch, Principle, Adobe XD, Omnigraffle, Axure, InVision. Adobe CC Suite, Microsoft Office Suite, Google Business Tools. LAMP STACK, JIRA, ATG, WordPress, Drupal, Ektron, Endeca, Coremetrics, Omniture ( Adobe marketing cloud), Google Analytics, A/B testing, Javascript, HTML5, CSS3, App UX/Design for iPhone & Android, App UX/Design for Apple Watch / Wearables, IPTV, Big Data Analytics, Data Driven Design, and Conversational Interfaces.
VIDEO/3D: Direction/Cinematography/Editing/Motion/Compositing
FCPX, Apple Motion, Adobe Premiere, After Effects, DaVinci, Fusion, Cinema 4D
AUDIO: Recording/Sound Design/ Prod/Scoring/Mixing/Mastering
Protools, Logic Pro, Ozone & RX, Reason, 156+ Plug-ins